QuCoLiMa's Female Scientist of 2022 Q1 – Prof. Silvia Viola-Kusminskiy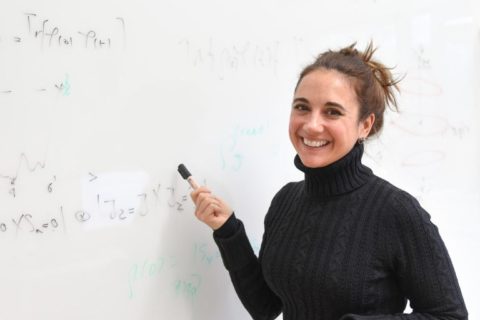 Within QuCoLiMa's Female Scientist of the Quarter, we will highlight a female scientist of QuCoLiMa and her field of research in order to contribute to "fixing the leaky pipeline" (less female professors than students in the natural sciences). We want to show that studying science at the three universities involved in QuCoLiMa and working as a scientist within QuCoLiMa is an excellent choice for women and will (help to) boost their career at all levels.
Prof. Silvia Viola-Kusminskiy
– QuCoLiMa's Female Scientist of 2022 Q1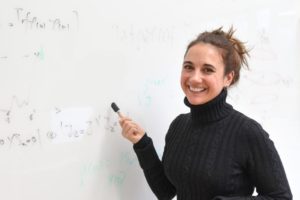 Silvia is a theoretical physicist working at the intersection of condensed matter physics and quantum optics. Since January 2022, she is professor at the Institute for Theoretical Solid State Physics at RWTH Aachen and leads the group Theory of Hybrid Quantum Systems. With the help of her team, she studies the interaction between light and collective excitations in condensed matter systems at the micro/nanoscale, with emphasis on systems based on magnetic materials. Her goal is to learn how to tailor the interactions and the dynamics of these hybrid systems, in order to unravel quantum phenomena at unprecedented scales. Within QuCoLiMa, Silvia is heading project B05 – Optomagnomechanical Arrays, where quantum cooperative effects in such systems are investigated.
Link to her personal homepage (still at MPL Erlangen)
More information at